Accounting software helps you keep track of how money moves into and out of your business, and provide a detailed overview of your business's financial health. But choosing the right software can be overwhelming. To help, we have reviewed 4 different systems that are suitable for entrepreneurs and SMEs.
We touch upon price, features, scalability, and ease of use. Have a look to see if any of these might suit you. Ideally, your accounting software will make your day-to-day routine easier through automation. When it regularly causes headaches or requires plan upgrades that break your budget, it might be time to consider switching to a new solution. Alternatively, if you're overwhelmed by the workload as your business grows, you could try hiring a local accountant or even an online bookkeeping service.
Sage Accounting
Sage Accounting is a cloud-based small-business accounting software. They offer two affordable plans: Accounting Start and Accounting.
Price:
Sage Accounting Start: $10 per month.
Sage Accounting: $25 per month.
Sage offers a 30-day free trial for the Accounting Start and Accounting plan.
Number of users:
Sage Accounting Start: 1 user.
Sage Accounting: Unlimited users.
Ease of use:
Medium: Sage Accounting has a simple dashboard and straightforward top navigation, but it lacks the more modern design of competitors like QuickBooks or FreshBooks. You can schedule a one-on-one session with a Sage Accounting expert to address questions you may have, or call its sales phone line for additional product information.
Scalability:
You can easily upgrade from Sage Accounting Start to Sage Accounting as your business grows. If you decide to upgrade, your data will automatically migrate to the new version. If your business grows beyond the level of the Accounting plan, you'll need to perform a more manual migration process to switch to one of Sage's software products designed for larger businesses.
Features:
Create, send, and track invoices
Connect bank accounts and track expenses
Add customers and suppliers
Perform automatic bank reconciliation
Process online credit and debit card payments
Generate and export financial reports
Download free Sage Accounting mobile app
Integrate with 20+ third-party apps in the Sage Marketplace
Pros
+ Double-entry accounting
+ Affordable monthly costs
+ Free 30-day trial
+ Unlimited users with Sage Accounting plan
+ Comprehensive reporting extending beyond the basic financial statements
+ Comprehensive inventory tracking with Accounting plan
+ Sage Accounting has a simple dashboard and straightforward top navigation
+ Good "Getting Started wizard", which can walk you through the steps needed to get your account set up
+ Good automatic streamlining of transactions with bank accounts linked
+ Good customer service with chat option
Cons
– Time tracking not included with either plan
– Receipt capture available only with Sage Accounting plan
– Outdated user interface look and feel
Wave Accounting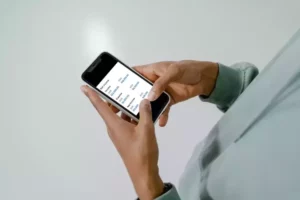 For micro businesses and self-employed entrepreneurs who just need the essentials, this free accounting software is a great option. It allows you to manage bookkeeping, accounting and invoicing in one place through internal integrations.
Wave Accounting is an ideal choice for micro-businesses with less than 10 employees, contractors, freelancers and other service-based businesses on a budget.
Price:
Free with no contract and no hidden charges. In addition to its free services, Wave has software that does come with fees, including Wave Payments and Wave Payroll.
Number of users:
Unlimited users.
Ease of use:
Easy to use with no prior accounting experience. Once logged in, your main dashboard will show your cash flow, profit and loss, invoices, bills and other financial insights. You're able to connect your bank and credit card accounts to automatically download and categorize your transactions.
Scalability:
Doesn't have the option to upgrade to a higher-tier plans with additional features, making it ill-suited for larger and fast-growing businesses.
Features:
Unlimited income and expense tracking
Customisable sales taxes
Unlimited bank and credit card connections
Exportable, basic accounting reports and financial statements
Dashboard monitoring for cash balances and invoice statuses
Unlimited invoicing
Automatic payment reminders
Ability to turn estimates into invoices once approved
Ability to accept online credit card and bank payments within invoices using Wave Payments (fees apply)
Invoices and accounting sync automatically
Pros:
+ Free
+ User-friendly – especially for those without prior accounting experience
+ Unlimited invoicing with customisable templates and payment terms; dedicated invoicing mobile app
+ Great invoicing mobile app where you can send invoices on the go
+ Automatic categorisation of transactions
+ Unlimited users with varying user permissions
+ Easy accountant access
Cons:
– No third-party integrations – only integrates with other Wave apps
– No time tracking option
– No inventory management option
– Poor scalability for growing companies
– Live chat support only included with paid services (Wave Payments and Payroll)
– No audit trails
Intuit QuickBooks
QuickBooks Online is an industry leader in the accounting field, thanks to its strong feature set, scalability and ability to accommodate small businesses with more complex financial needs. With millions of users worldwide, your accountant will likely be familiar with it.
Price:
Simple Start: $8.50 for the first three months, then $17 per month
Essentials: $13 per month for the first three months, then $23 per month
Plus: $18 per month for the first three months, then $36 per month
Number of users:
Simple Start: 1 plus accountant
Essentials: 3 plus accountant
Plus: 5 plus accountant
Ease of use:
QuickBooks Online is easiest to use if you have some knowledge of basic accounting concepts. Whereas you might be able to use some software alternatives without explanation, it may take some time to get the hang of QuickBooks.
Scalability:
You can easily upgrade (or downgrade) plans as your business grows.
Features:
Free iphone and android apps
Dashboard and customisable reports
Connect your bank to download and sort transactions automatically.
Smart matching syncs with your bank, so you can view transactions as they happen
Categorise your expenses
Sort your income and expenses into fully-customisable categories
Send unlimited professional-looking quotes, estimates and invoices
Track invoices and Send personalized automated reminders to late-paying customers
Send invoices via WhatsApp to reach your customers anywhere
Keep track of tax & VAT coming in and going out
Run and export reports including profit & loss, expenses, and balance sheets
Pros:
+ Extensive software integration
+ Easy WhatsApp integration
+ Free phone and 24/7 chat support
+ Easy to keep thorough, detailed records
+ Option to run reports to show where you make and spend the most money to help you organise your finances and provide insights such as cost-cutting opportunities or sales trends
Cons:
– Expensive if you need e.g. multiple users, time tracking, bill pay, and inventory management
– Not easy to use without basic accounting knowledge
– Limited account users with each plan
FreshBooks
FreshBooks is an accounting software designed for solo business owners, freelancers and sole proprietors. The software makes it easy to stay organized, keep track of payments owed and expenses made, send invoices and accept payments.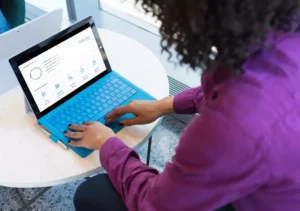 Price:
Lite: $17 per month (first 6 months at $6.80 per month) 5 billable clients
Plus: $30 per month (first 6 months at $12 per month) 50 billable clients
Premium: $55 per month (first 6 months at $22 per month) unlimited billable clients
Select: Custom pricing; call for quote
Number of users:
Up to 2 users included, additional at a fee.
Ease of use:
Intuitive interface that's easy to navigate. It's easy to use with automated transaction categorisations. A support page can help with account setup, and video webinars explain how to use the software and its bookkeeping features.
Scalability:
Highest-tier plan includes two users each additional user costs $10 per month. The lower-tier Lite and Plus plans allow up to five and 50 clients respectively. These limitations may not matter for very small businesses, but they can make it more expensive to scale up.
Features:
On the go app to send invoices
Choose from various customizable designs
Set up recurring digital invoices, easily include discounts, and get instant updates when invoices have been viewed or paid online
Scan receipts and track mileage
Basic inventory tracking for billable items
Least expensive plan lacks double-entry accounting reports
Pros:
+ Simple and affordable for very small businesses
+ Free 30-day trial
+ Mobile app for on the go
+ All plans include time tracking
+ Mobile app is very useful and user friendly with great features, like the ability to respond to clients' questions from anywhere
+ Intuitive, customisable invoicing capabilities compete with those of more robust accounting solutions
Cons:
+ Lacks features that quickly growing companies need, like audit trails for accountants to review
+ Highest-tier Select plan only comes with two users (additional users add $10 per month) and lower-tier plans put limits on billable clients
+ Least expensive plan lacks double-entry accounting reports, bank reconciliation and accountant access
+ Customer service for Zambia is limited to chatbot, email, or international calls