Productivity is the ability to bring about the results you want. It's about getting things done and making progress in the right direction. It's a concept that anyone can benefit from, as most of us are working toward some kind of goal or dream — whether big or small.
Certain project management apps can increase your productivity and help you stay organised by assigning tasks to relevant team members (or friends) so that you can manage your own tasks that are a priority. Here are a few to get you started that you can use for both work and personal projects. Whether you're looking to create to-do lists on mobile apps or seeking amazing note taking templates, there's a project or task management app for you out there! Here at Inde Credit we have gone through the ones we find the best and curated a list for you. Hopefully you find something that works for you!
Asana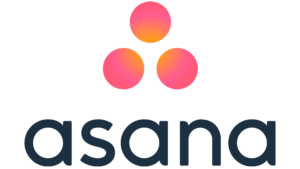 Asana is a great choice among project management apps. Aimed at organisations with multiple teams and projects that require extensive coordination and support, Asana is a single platform for sharing files, managing tasks and connecting with the people who help you accomplish those tasks.
The task management aspect of Asana allows you to see what needs to be done and how far along each person is. Asana also features a timeline view for a bird's-eye perspective of how far along team members are on their projects. You can also comment on tasks and attach files to comments so that conversations are more integrated into the project workflow.
Pros
+ Simple interface
+ Accountability & tracking
+ Lots of customisation and integration options
Cons
– Limited export options
– Limited notification options
Pricing
Free option for up to 15 users, with Premium plan at $10.99/month for annual plans
Miro

Miro gives you a blank online canvas and a wealth of tools filling it. The result is a unique and inspiring app that makes it a pleasure to collaborate, share, and present your work. It is a uniquel tool in that it blends aspects of several different categories of software into one. It's part diagramming and flowchart, part presentation and part mind mapping. It also has some decent video conferencing features as well.
Everything about Miro is collaborative. You can use it to draw an idea or create a slideshow, either by yourself or with others editing simultaneously. Miro has video and audio calling built in, plus screen sharing, so you can actually discuss how you're working while you're working or give a talk while showing your creation. You can pull in media from other apps to display, whether it's Vimeo videos or Asana cards.
What makes Miro truly extraordinary is how easy it is to pick up and use.
Pros
+ Excellent collaboration and presentation tools
+ Feature-rich
+ Easy to use
+ Strong support for integration with other apps and services.
Cons
– Not much offline capability
Pricing
Miro lets you try out the service for free. With a Free account you can edit three boards and collaborate with any number of people. You also get access to Miro's templates, core integrations, and other basic features. After that it is $10 per month per user, paid annually.
Trello

Trello is an offering from one of our favourite software and product development companies Atlassian, and is almost like a social network for project management — it's easy to invite colleagues to join boards and see what they're working on at any given moment. You can create multiple boards with unique names. You can also create one-off tasks using its built-in checklist feature, and tasks can be assigned to individual people for more specific delegation.
One of Trello's biggest strengths is its toolbox for automation and integration. You can integrate and automate your Trello cards with calendar apps to set up reminders when your due dates are nearing, using calendar and due date commands.
If you have tasks that need to be completed in a certain order, Trello will help you get each one done efficiently by reminding everyone involved when their part is due. You can make changes directly from Trello or through the app's mobile app. Plus, the interface is simple enough that it doesn't take much time to learn. All of this is part of the free plan, which allows unlimited users and only places a cap on file uploads of 10MB per file.
Pros
+ Easy to learn and use
+ Great card-based project visualisation
+ Unlimited integrations on free plan
+ Great collaboration features
Cons
– No complex project features
– Limited flexibility in columns
Pricing
Free plan available with a file size cap of 10MB; Standard plan of $5 per user per month, billed annually
Todoist

We love Todoist. It's thoughtfully and carefully designed with all the features anyone could need, such as custom views, natural language input, collaboration options and lots more. It really is ideal for individuals who need to manage all the varied aspects of their lives, from work tasks to grocery shopping lists. The Business grade version of Todoist is also excellent for small teams that need to coordinate ongoing work or lightweight projects collaboratively.
Pros
+ Cross-platform support with effortless, reliable syncing
+ Cool features such as natural language input and productivity reports
+ Clean, efficient interface
+ Works offline
Cons
– A few important features are not available to free users
Pricing
Todoist has three tiers of service: free, Pro ($5 per month or $48 per year), and Business ($8 per person per month or $72 per person per year). The company gives discounts to students, educators, and nonprofit organisations.
Google Calendar

Google Calendar is a free online calendar where you can keep track of events and share them with family, friends, or co-workers. It also lets you set up reminders,send invitations, and keep track of RSVPs. One of the main advantages of Google Calendar is its sharing abilities. Family, friends, and others can share calendars with each other to keep track of meetings, appointments, birthdays, etc.
You don't need a manual to get started. Select a day and start typing to add events. View the calendar by day, week, or month, depending on your preference. All views are easy to use. There's also a way to view only four days at once or a schedule, which is a list of upcoming events.
Create multiple calendars and share none, some, or all of them. This is helpful if you want a personal calendar in addition to a work or family calendar shared with others. Anyone with access can be given permission to view and update it. Sharing can be done from a browser or the app. Share with specific people or broadly with anyone.
Pros
+ Seamless integration with Google Meet and Gmail
+ Thoughtful UX
+ Excellent cross-platform
+ As with all Google products, equity and accessibility are front and centre
Cons
– Underwhelming interface that can sometimes be confusing
– Clunky integration with external apps
– Lack of built-in task management
Pricing
Google Calendar comes with a free version and a business version. While anyone with a Google account can access the free version, it does come with limited features. The business version is $5 per month per user or $50 per year per user. It offers advanced features such as, for example, allowing unlimited users to add, delete or change events.
Notion

Notion is our favourite task and project management tool for small businesses. It is a highly affordable, flexible and customizable app for project management.
Notion has hit the top of many "Best Of" lists over the past couple of years, and for good reason. It started out as a note-taking app but has evolved into a project management tool perfect for solopreneurs as well as small teams. Notion is so powerful that you can create wikis, product guides and even websites with it. It has a forever free plan with enough features included to get you started.
When you have lots of information on a single page, it can get overwhelming. But not so with Notion. Collapsing arrows hide tons of information and you need to expand them only when you want to explicitly access the information. Besides task name and details, you can add columns such as due date, status, priority level and anything else that you want to store for future reference. These columns can be filtered in a variety of ways so that at any given point of time you view only the information that you need; the rest is hidden.
Notion provides multiple views for project management—timeline, board, calendar. Plan your project in board view and then add a timeline view on the page to see how tasks are related to each other.
Notion is organised as pages that can be interlinked or nested. When you sign up, the Welcome screen has all the tips you need to get started, complete with videos to create your first page, first to-do list and more.
Pros:
+ Great note-taking capabilities
+ Very easy to use and customise
+ Affordable pricing
+ Forever free plan has enough features for solopreneurs
Cons:
– Managing multiple advanced projects can get tedious
Pricing:
Notion offers four pricing tiers for its users:
Personal: This is the forever free plan for individuals.
Personal Pro: Individuals who want to use Notion beyond the basics can sign up at the cost of $4 per month, billed annually. If you want to bill monthly, that would be $5.
Team: If you have a small team for which you want one collaborative workspace, you can sign up for Notion Team at the cost of $8 per user per month, billed annually. If you want to bill monthly, it will set you back by $10 per user per month.
Enterprise: If you want to use Notion for your company, Notion Enterprise is the right plan, but to understand its pricing, you need to contact its sales team.
All plans include:
Unlimited pages and blocks
Real-time collaboration
Link sharing with comments and editing
50-plus starter templates
Databases with rich property types
Capability to build wikis
Table, list, calendar, Kanban board, gallery and timelines use
Synced databases with Jira and GitHub
Access to Notion API